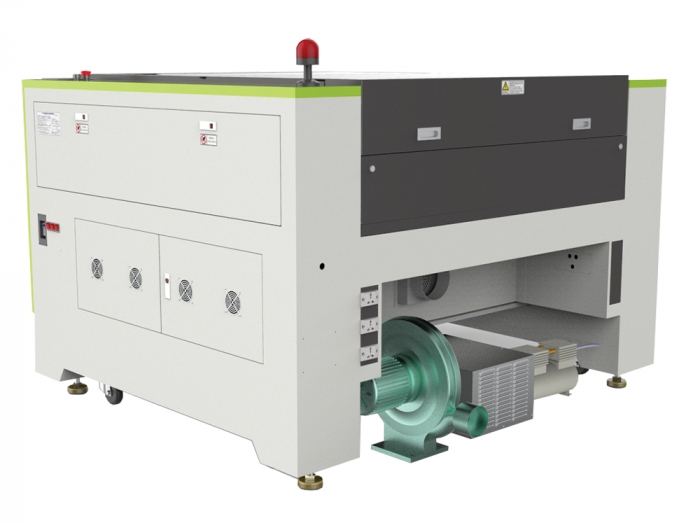 The Lightning from Impact CNC offers excellent value for money, with a high quality stable laser tube. It provides a simple focusing system and an efficient exhaust system for smoke and dust. Water chiller with pressure alarm included as standard.
60w, 80w, or 130w Laser Tube (model dependant)
Installation & Training available throughout Australia
Features
Fully-enclosed structure for ultimate safety.
High-strength aluminium alloy beam, lighter in weight than traditional steel frames so smoother running
This laser cutting machine is equipped with high-dynamic stepper motors and high-accuracy linear rails, leading to high dynamic response and loading capacity.
Box-type air extraction device ensures clean working environment.
Suitable Materials
Ideally suited for non-metallic materials like:
Acrylic
Wood
MDF
Plastics
Paper
Leather and cloth
Much more...
Relevant Industries
The Lightning is suitable for users who have a high requirement for precision cutting and engraving. It is widely used in industries such as garment, leather, cloth, toy, computer embroidery and clipping, electronics, handicraft, advertisement, decoration, building, upholstery, packaging, printing, paper products, etc.
| Code | Product Name | Size |
| --- | --- | --- |
| L1309-130 | Lightning Laser L1309-130 | 1300mm x 900mm x 130W |
| L1206-80 | Lightning Laser L1206-80 | 1200mm x 600mm x 80W |
| L1008-80 | Lightning Laser L1008-80 | 1000mm x 800mm x 80W |
| L0604-60 | Lightning Laser | 600mm x 400mm x 60W |
If you have any questions or would like to make an enquiry, please contact us!